As I predicted
, the entries in
round 170 (Bad to the Bone)
of
otherworldlyric
are amazing, assured, sophisticated, and subversive/beautiful/funny, etc. People managed to make something new and wonderful (several somethings new and wonderful actually) out of a dumb song (
can we talk? Oh, wait, we already did....
)
I had to vote for 3 entries and I ALWAYS want to vote for at least 4. Never fail. *Guilt sets in* Maybe instead of voting I should just leave praise in the comments?
What if they threw a challenge and nobody.
...eh, nevah mind.
Share my pain and
go vote
; the entrees deserve admiration and acclaim.
Speaking of
otherworldlyric
....there was an additional image of Buffy on the stairs in AfterLife that I tried to make into an icon for
challenge #165 (World on Fire)
; and somehow forgot to mention when
I posted the other images
I made for that challenge:
1)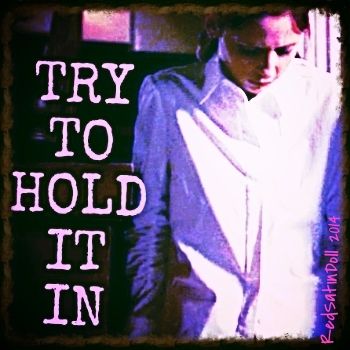 [
But of course there's more! There is always more!
]
Somehow I couldn't get this to work to my satisfaction "sized down", at least not with Photobucket, but I like the image. "Like" isn't quite the right word, actually; "twists the knife in my heart" is more accurate. But then strangely enough I feel better for it:
"Whatever I'm going through it's nowhere near the magnitude of the shit Buffy is dealing with."
kwritten
kindly told me about ipiccy, the program she uses for icons and I haven't made near the strides with it that
clockwork_hart1
has; proving once again it's not the tools, it's the user that's key. But I decided to play around with this image with it a little more. I think I understand a bit better the excitement of the young guys in my grad program in filmmaking twenty years ago when the department switched to video editing from film *sniffle* and bought a video "toaster". Suddenly it seemed like storytelling was abandoned in the search for cool effects. Some of us turned up our noses at this but now? I can relate. Effects are fun. Sue me. Whether they are useful or "serve story" as Baz Luhrmann used to say is another matter.
It's not the tools, it's the one who wields them and how that matters.
With each of these I was emphasizing, or trying to, the "erasure" of Buffy Summers; the denial of her emotions and her full reality by her friends, by herself for their sake and perhaps her own, the only way she knows how to cope; by the writers and perhaps within the fandom itself.
She's not the Buffybot. She couldn't possibly be. But oh how they want her to be - how
we
want her to be, demand that she be - and oh how hard she tries. But I'm getting ahead of the story....
2)
3)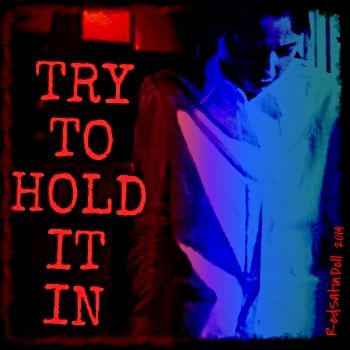 4)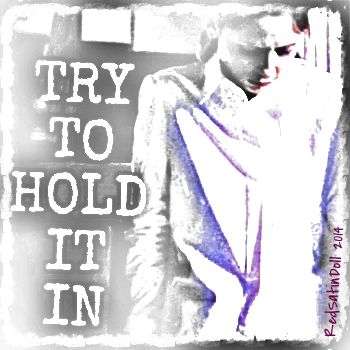 5)
6)
7)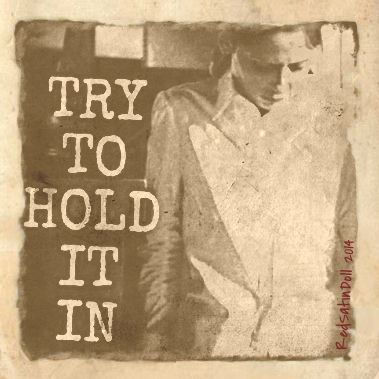 Because I haven't taken time to master ipiccy thoroughly yet, I transferred the images above from it to Photobucket to "finish them up" with the more mundane aspects of downsizing etc. Lesson learned: the two are not entirely compatible; PB was too slow, too crude to save most the of the images when I attempted to downsize them. Apparently the simpler the effects to start with, the better:
8)
9)

10)
As always - snag if you like but give proper credit. (Not that you'd do it any other way.)

#10
was actually the only successful example of making an image in ipiccy -
#9
- and adding more layers of effects atop that in PB. When it comes to icons and imagery I always tend toward the extremes: beautiful images treated in the simplest manner possible, or layering as many effects as possible without "losing" the image.
BTW - I didn't "sign" any of these - should I do, Gentle Reader? ** I
pestered my sweetie when she entered art school about proper signatures: "The history of art is filled with works by women whose signatures were replaced by those of men! Female artists have been erased from art history - so sign your work and stop being so modest for god's sake!"
But then I don't take my own advice because this doesn't seem "real" somehow. It's play, it's cheating, it's just a screencap, it's fanart and...I don't know what. Yet I wouldn't deny that "fanart" can be genuine art.
I have marveled at the gorgeous, detailed Illyria banners (
here
and
here
) that
comlodge
has posted recently, for example. Clicking the images to enlarge is like being pulled into another universe entirely. There is no other word for them but "works of art".
Nor am I "against" computer art in any sense, except when it's misused for it's own sake. Any lingering prejudices I had regarding computer art melted away ten years ago when my sweetie went to a traditional art school that emphasized the "academic model" in the Renaissance tradition. After five years and hundred of landscapes, pastures, equine painting, and salon-style nudes (good, bad and indifferent) I developed a great appreciation for the work of Jackson Pollack.
And because
Toy Story. Finding Nemo. Ratatouille
made me cry
.
'nuff said.
**
ETA
: "signature" has been added to the larger images because
velvetwhip
is
absolutely right
on the matter (Would I submit a story unsigned? Of course not.) This is a truism of this fandom: When in doubt, trust in her wit and her wisdom; she will
not
steer you wrong.