kwritten
and
lynnenne
's deconstruction of "Bad to the Bone" re:
otherworldlyric
challenge 170
inspired me to give it another try (their comments/poetry
here
and
here
.)
I tried. Oh I did try. But this simply doesn't "translate" in icon size. (This is my favorite version let's forget about the rejects, shall we?):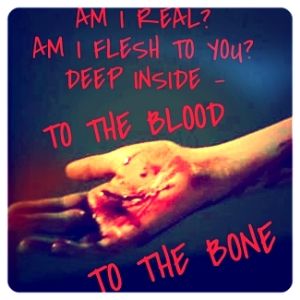 And that was the best of the lot. So my newest Fox and the Vineyard excuse is: There are some things that just can't be said in an icon and needs a bigger canvas.