ETA: MORE PRETTY PICTURES! I'm incorrigible. Sue me.
***
infinitewhale
has posted
a short but provocative meta
about Buffy's dream in "Dead Things" and her own self-identification within the dream, briefly touching on the late-season Buffy & Willow parallels, and how Tara protects both women in OAFA. Hits my (bitter)sweet spot on about nine different levels. He was worried no one would want to read it, or that he couldn't write about the subject properly as a man. To which I say - nonsense, on both counts. If this fandom has reminded me of anything, it's that our shared humanity trumps gender differences unless we allow those differences to stand in our way. Also, meta like his allows me to talk about subjects of great interest to me, while still preserving my commitment to focus on the ladies here on my journal. (I'm sneaky that way.)
ETA:
rebcake
informed me this meta is f'locked. Oops. Sorry. Ask nicely to friend him and don't please embarrass me, kids
(because I can manage that on my own just fine, thank you.)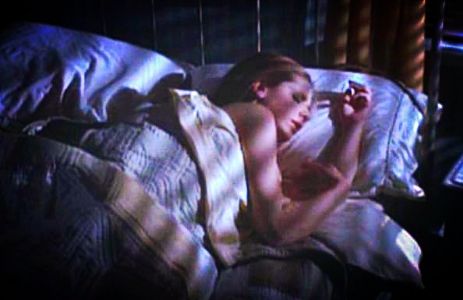 [
Oh of course there's more. Need you ask?
]



*******

***
fray_adjacent12 was inspired by recent conversations between myself and
kikimay re: the Summers sisters and the women of the 'verse, to create a new set of female-centric icons, including the scene from "Family" that I've grabbed, lots of lovely Tara-centric icons, Dawn, Faith, Buffy in S7.
kikimay confessed that the phrase "not in blood but in bond" comes from Thor/Loki movie fandom. a track by composer Hans Zimmerman for the Sherlock Holmes movie soundtrack. (Ugh) Too late, kiddo, it belongs to OUR fandom now. The Buffyverse's chosen families rule everything.





Off-topic but I feel like saying it anyway: Amber is such a gorgeous woman, isn't she? Every time I watch her in the show I think it's too bad no one in the costume department knew what to do with the body of a goddess, damn it. (There, I said it.)




Fray has also posted her very first poll (yay!) in the service of Buffyverse evangelism: "If you were trying to introduce someone to BtVS and only had 2-3 episodes to show them, what would you choose?" Personally, I went with option #1 - start with WTTH and proceed chronologically. Not that I'd try to influence your answer or anything.



******

*** Speaking of Tara, polls, and OAFA (yes, I did; weren't you paying attention?)
mcjulie
posted her
OAFA episode poll
. Two things to keep in mind: Tara, in all her gentle
AND
badass glory, and...Clem!
Everybody
in fandom loves Clem! Love the comics, hate the comics, early-seasons fan, late-seasons lover, what-have-you: he's the one thing in the 'verse that we can all happily agree upon. World peace is at hand. You're welcome.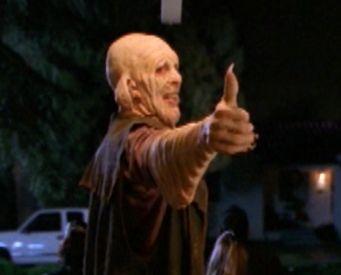 *****


***
eilowyn is wondering if anyone would be interested in a meta she's working on re: Buffy and trauma. I say HELL YES - but that's just me. The post is f'locked btw but if you're not friends with her ask nicely, because she's worth getting to know.