* I have a Winged!Buffy kink.
brutti_ma_buoni
introduced me to the drug
, and
comlodge
is
my enabler
. (And didn't she do a lovely job of it?) I am more than
willing to share, because that's the kind of fangirl I am.
* If that's not your pleasure OTOH, my kink for
Mama-Bear FIERCE warrior women (be still my heart)
is also at the ready. (Including another gorgeous banner by
comlodge
.)
[
Step into my parlour....
]



* My LJ is Hugs Central. (Mostly.) Appropriate and consensual ones, of course. Safety and fun are at a premium here, so play nice with each other. Leave the weapons at the door, wipe your feet on the mat, and help yourself to some tea and homemade cookies.


*********
...by any other name
. My own artwork. Click on image for full size.
* Buffy is my
Big Damn Hero
and my #1 HBIC - because
she's flawed and human and real
. Because
she loves deeply
;
she falls down
but
still fights
, she
grieves and endures
,
again and again
. Because
she breaks the rules
and
finds another way
; because of her
intelligence, intuition and wit
. Because in
watching her
I identify with my own issues
and strengths, and have a renewed appreciation for my mom as well.
* Because in talking about her with other fans, in telling my story through her, in voicing my truth, I discover that
I'm not alone
in
my challenges
, faults, and grief; that
I don't have to be imprisoned
by secrets and shame; and in sharing this, I can bring comfort to others. And because at the end of the day,
Buffy gives me hope
; and sometimes that's enough to make getting out of bed in the morning worthwhile. And because she is just
so freakin' adorable
, y'all.
* FYI: My No Dissing Buffy Rule also applies to Sarah Michelle Gellar. Joss wasn't the only "auteur"; he wrote Buffy but Sarah embodied her completely. I wasn't part of the fandom back in the day, didn't get embroiled in the hatefest, not interested now. Just sayin'.

* Break the rules and I will take away the tea and cookies. Do not make me do this.
*********
Prodigal Daughter.
Click on image for full-size version
* I love
intelligent discussion of
, and
appreciation for
, the
ladies of the verse
and
their complex interrelationships
at
the core of the 'verse
: mothers, sisters, mentors, students, friends, lovers, enemies, allies. The Buffyverse without it's women would be a
cold, barren place
: (
"that
bright
optimism that becomes
a great, raw wound-red in The Body"
-
the_royal_anna
). They bear witness to one another, the hurt one another when they don't mean to, they love even when it's difficult and painful to do so.
* Yes, this includes
Dawn
. Who is courageous without an ounce of Slayer strength, sasses the Hellgod who is trying to kill her, and comes out on the other side of some major identity and abandonment issues a hell of a lot better than Riley does. Buffy and Dawn's prickly, contentious, yet ultimately loyal and loving relationbnship? That's my sister and I when we were kids, right there.
* And yes, this also includes
Kennedy
.
No vitriol
. No joke. (
Tara
would not approve of the hate. A lot of the complaints I've seen about her are suspicously close to those lobbed at Buffy, btw.) Entitled? Yes. Arrogant? Uh-huh - and also loyal, courageous, stubborn and gentle. She's a
"queer woman of color..that is allowed to be the hero.
" Dig this: Early seasons btvs Cordy + Buffy + Faith = Kennedy. (Buffy brought the handcuffs. Faith brought the Jack D. Spike and Xander wanted to watch and Queen C told them where to go. The sex was tremendous. Then they tried a foursome with Illyria and Glory was the result. Oops.)
* The
Buffy & Tara friendship/connection
is one of
the most underappreciated aspects
of the 'verse IMO.
This WILL be rectified.
I don't ship Buffy/Tara, but if that's what it
takes
to
get fandom talking about them
? A fangirl's gotta do what a fangirl's gotta do. (
ETA
2014: I have seen the light of the true religion: Buffy/Tara shipping. Say amen, somebody.)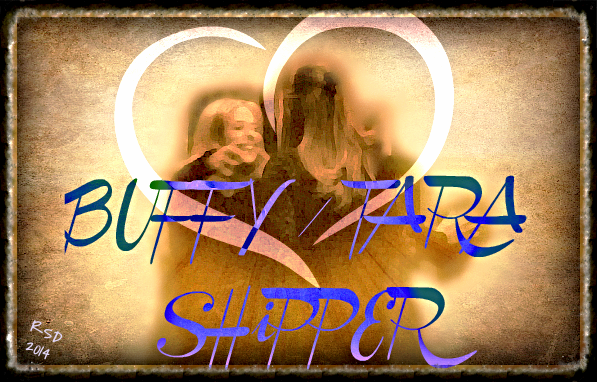 Do the clicky thing again.
*In fact, let's just say "No bashing female characters, period." There's plenty of other places to do that, if that's your thing. The show's failures in terms of the depictions of women, of female sexuality, the lack of mature female characters, the massive fail in terms of race and class? Always up for intelligent, civil discussion and examination.
********
* OTOH, I do reserve the right to
bitch about
call out their shit criticize
objectively analyze and take issue with certain whiny,
self-absorbed males
on the series and their collective patronizing jackassery. Don't get me wrong, I can understand them, sympathize with them, and so forth. Xander trying to be a "better man" than his father? Even
********
* I
'ship
Buffy&Spike
S7
in private, and no longer interested in discussing it; unless I am. And I fully support the right to ship Buffy with anyone you damn well please. Otherwise don't talk to me, I'll talk to you.
so hard it hurts, in all the right ways. I do. Love in action is the hardest, most painful and most worthwhile work we can ever do - and it PWNS

"true love" romantic bul

lshit every time. (What, me? Biased?)
But he is not my central focus here. Nor are any of the men of the 'verse, except in terms of how they serve Buffy's story. It turns out the protagonist of the "Buffyverse" is some gal named Buffy. Weird, huh?
* Parting words: The
Buffy& Faith dynamic
and
the Buffy&Spike dynamic
are the SAME DAMN THING. Except without sex for B/F. Really.